Staff
Staff members of Lakeview Funeral Home are caring and experienced professionals who understand that each family is unique and has personal requests and traditions. These requests and traditions are of utmost importance to our staff of licensed funeral directors.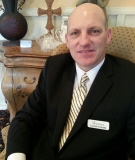 CASMIR PULASKI
Owner & Funeral Director
Casmir was raised in La Porte with two brothers and a sister. He attended Door Village Elementary, Kesling Jr. High, and graduated La Porte High School in 1985. He continued his education at Purdue, IUSB, and graduated Worsham College of Mortuary Science in 1989. Casmir is a licensed funeral director in the state of Michigan. Casmir is married to Deena Pulaski and they have 3 boys. They founded Lakeview Funeral Home & Crematory in August 2006 and are proud that Lakeview has grown to become the largest funeral provider in La Porte County. Casmir is committed to serving families in our community with the highest standards in funeral care.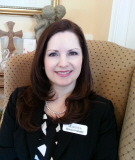 DEENA PULASKI
Business Manager
Deena has lived in La Porte since 1980, when she and her family moved to be closer with grandparents in town. For more than 30 years, she has made her home in La Porte and attended Kingsbury Elementary, Kesling Jr. High and graduated from La Porte High School. Deena and Casmir married in 1999, and together they began building their family and businesses. They now have three boys and are members of Sacred Heart Catholic Church, La Porte. Deena manages the funeral home, assists families with preplanned funeral arrangements, as well as, monument and merchandise sales. She is always available to answer questions families have regarding funeral care needs.